---
Ice cream packaging manufactured by Sowinpak
---
Sowinpak was founded in 2008 and has taken shape in the packaging market as a high-tech enterprise, which combines R&D, production and sales. We devote ourselves to providing high-quality, innovative, sustainable and eco-friendly paper packaging solutions for high-end restaurant chains, bakeries, food factories and other industries.
The ice cream packaging series of Sowinpak can meet most of the market needs because of the customizable and comprehensive product line.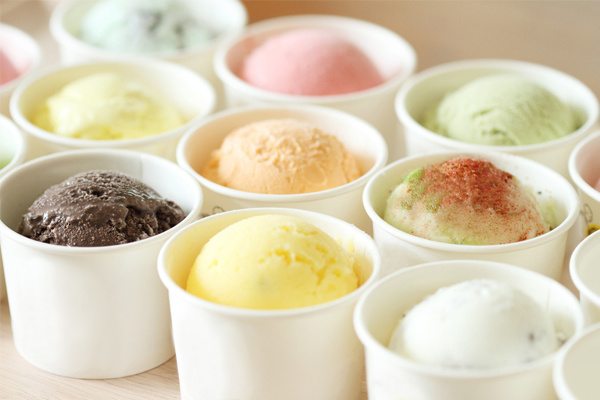 Product Packaging
Sowinpak provides a full range of ice cream packaging, including ice cream cups, ice cream tubs, plastic lids (flat and dome lids), paper lids and paper spoons.
Product Material
You can choose the paper materials according to your requirements. It is available in kraft paper, white paper and bamboo fiber paper. Besides, you can choose PE or PLA coating depending on your budget. PLA coating is biodegradable which is more environmentally friendly than PE coating, making it a good choice on an adequate budget.
Sowinpak recommended that the ice cream cup can be used single PE coating, economical and affordable. Customers can enjoy the delicious ice cream, then can throw it into the recyclable bin.
Compared with the ice cream cup, the ice cream tub generally has a larger capacity for customers to use so that we recommend using double PE coating. If you can't eat it all at once, you can cover it and put it in the refrigerator. The double coating can protect the ice tub from being softened and damaged by condensation water.
Product Application
On the one hand, it is a great way for business growth to use small-size of Sowinpak's ice cream packaging when consumers tend to buy smaller portions of food because they cannot afford to stock up and high consumption in a global economy affected by various factors. On the other hand, it is a new application of using ice cream packaging as sauce cups to hold small amounts of ketchup, salad dressing, honey and others, which can reduce the use of plastic to protect our planet. You can also choose different coatings like PE/PP/PLA/PET/Aqueous to meet your market requirement.

---
copyright © 2022 Zhejiang Sowinpak Co., Ltd.
E-mail